Laura Cady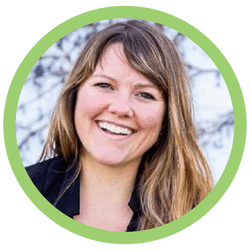 Laura Cady works as the Early Literacy Specialist at Nebraska Children in partnership with the Nebraska Department of Education. Her focus is providing professional learning, strategies, and literacy resources for early childhood educators across the state to best support multilingual learners. Laura works on the Nebraska Growing Readers initiative creating local and culturally representative picture books for Nebraska families and communities.
Laura was a bilingual elementary educator for over 10 years and has a deep understanding of teaching children foundational literacy skills in English and Spanish. She has worked closely with families from a variety of cultural and socio-economic backgrounds, most recently at an international school in Bogotá, Colombia. Laura also lived, studied, and taught in the US, Spain, Costa Rica, and Mexico, where she experienced firsthand the challenges that come with learning a second language in a foreign country. She has a passion for using language as a bridge to create meaningful connections and a desire to help others.
Laura has a master's degree in Elementary Education from Creighton University and a bachelor's degree in Spanish from Northwest Missouri State University. While teaching for the Dual Language Program at Omaha Public Schools, she completed Graduate Endorsements in English as a Second Language from Concordia University and Bilingual Education from UNO. In her free time Laura enjoys traveling, practicing yoga, cooking, and exploring the great outdoors.