Camp Catch-Up
The majority of children who enter the foster care system in Nebraska have siblings. And because of the shortage of foster homes, most siblings are not placed together. While being taken away from your parent is hard, for many children losing contact with your brothers and sisters is even harder. Siblings understand what one another have been through and what they're feeling better than anyone else can. The relationship between brothers and sisters is one of the most important to helping young people cultivate stability and permanency in their lives. That's why we developed Camp Catch-Up.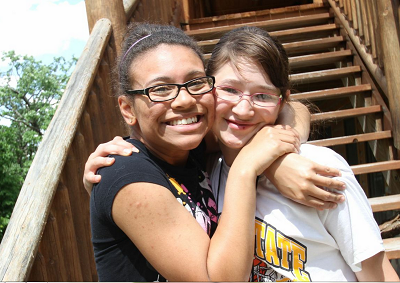 Originally a part of Project Everlast, Camp Catch-Up quickly developed a life of its own. This unique weekend camp allows siblings who are placed in different Nebraska foster homes to reunite and reconnect. The weekend is staffed with medical personnel and volunteer camp counselors. Through supervised activities and free play time, kids ages 8-19 have a chance to enjoy a real vacation while rekindling family bonds that can be strained in the day-to-day difficulties of the foster care system.
View the Camp Catch-Up website now.