Other Ways to Give
Give Nebraska (formerly Community Services Fund)
Nebraska Children and Families Foundation is a proud member of Give Nebraska, a federation of nonprofit agencies improving the quality of life throughout Nebraska by preserving resources, expanding knowledge, encouraging creativity, and protecting rights. Learn more at www.givenebraska.org
Together a Greater Good (TAGG)
TAGG is an app for your phone that allows your purchases to raise money for Nebraska Children!
Download the TAGG app.
Visit participating businesses and snap a photo of your receipt.
Choose Nebraska Children as your cause. The business then donates to us!
Share your good deed with others.
Learn more at www.togetheragreatergood.com/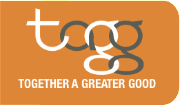 Amazon Smile
Sign up for free, choose Nebraska Children and Families Foundation as the charity you wish to
support, and then a portion of your purchases will go back to Nebraska Children.
Only purchases at smile.amazon.com (not www.amazon.com or the mobile app) support charity.
So far, Amazon Smile has raised more than $37 million for various organizations.

Baker's Community Rewards
Use your Plus Shopper's Card and help Nebraska Children grow!
Supporting Nebraska Children has never been easier — just shop at Baker's and scan your Plus Shopper's Card!
Here's how to enroll:
Scroll down to find your location and click "Enroll Now"
Sign in to your online account, or create an account
Find and select Nebraska Children and Families Foundation, and click "Save"
You'll start earning rewards for Nebraska Children right away on qualifying purchases made using your Plus Shopper's Card!