Keenan Page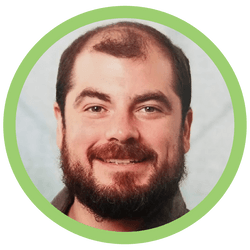 Keenan Page joined Nebraska Children in February 2022. Keenan was born and raised in Omaha and has spent most of his career within the older youth systems community. He has focused his work on helping youth find their path. This transformational growth is the guiding premise behind the energy he brings to his new position.
Keenan earned his bachelor's degree in Geography from the University Nebraska at Omaha. Prior to joining Nebraska Children, Keenan was part of the Branching Out Program at OHB. During that time, he worked as a case manager and eventually manager of Branching Out and the Supportive Housing program, which provides affordable housing to youth, young adults and families that have experienced foster care. As a champion for Youth Mart, Keenan worked with community partners to serve the metro area and was a founding member of the Truck Brigade and Partnership 4 Hope, a mentoring program for youth who have aged out of the foster care system.
Keenan enjoys time with his fiancé Amanda, their son Camrynn, and faithful springer spaniel companion, Pongo. They can all be found out in nature on mountain bike trails and generally exploring the world.