Jennifer Kirkpatrick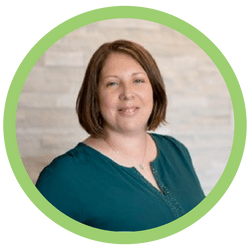 Jennifer Kirkpatrick is the Director of Contract Management, Compliance and Quality Assurance. Jennifer joined Nebraska Children and Families Foundation in 2022 and brings her previous experience of working with nonprofits, criminal justice, and state agencies to grow their capacity in building programming, process development, project management, and implementation of grassroot efforts to meet the current needs in Nebraska communities. 
Jennifer will work closely with team members by providing guidance on implementing agreements with partnerships across the state, while ensuring compliance with funding sources and, relevant regulations. Furthermore, she will work to maintain the integrity of policies and procedures, while building in best practices to safeguard the funding received to do critical statewide work.   
Jennifer holds a master's degree in Forensic Science from Nebraska Wesleyan University and a bachelor's degree in Psychology from the University of Nebraska-Lincoln.