Dr. Marquisha Frost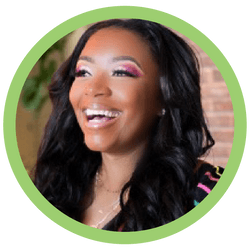 Dr. Marquisha Frost is the Vice President of Strategic Engagement. She joined Nebraska Children and Families Foundation in 2023 following a decade of service in Higher Education as both an administrator and professor. A native of Omaha, Nebraska, Dr. Frost's career spans access and equity in education, children and family support, and community engagement in pursuit of a better Nebraska. She's served in several capacities as an educator, family support worker, academic dean, counselor, and diversity, equity, and inclusion consultant.
As Vice President of Strategic Engagement, Dr. Frost is responsible for managing internal and external engagement as it relates to diversity, equity, access, and inclusion efforts toward a more inclusive Nebraska and Children Families Foundation. She serves as a thought leader for staff, leadership, and the field to identify opportunities to strengthen strategies, practices, communications, and policies.
Dr. Frost earned her B.A. in Black Studies and M.S. in Counseling degrees from the University of Nebraska at Omaha and her M.Ed. and Ph.D. in Higher Education Administration from Claremont Graduate University. She enjoys reading, writing, traveling, and spending time with her three children.