Deb Reiman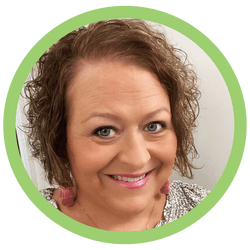 Deb works with Sixpence and her focus is supporting the nine school districts across the state of Nebraska that are Sixpence Childcare Partnership Communities. Deb has spent the last 28 years in the field of Early Childhood Education. Deb graduated from Nebraska Wesleyan with a degree in elementary education and later earned her Early Childhood Endorsement from Peru State College. Deb is currently working towards a Master of Arts in Leadership from Doane University.
Deb began her career in Weeping Water as an elementary teacher, where she met her husband, Kevin. Deb's passion for working with children and families led her to open a licensed home childcare that she operated for ten years while raising her four biological children. As a childcare provider, Deb completed her early childhood endorsement as a T.E.A.C.H. Early Childhood Nebraska Scholarship recipient. Deb is the former owner and operator of Little Learners Preschool. A Rule 11 Private Preschool Program in Auburn, Nebraska. Throughout her time living in Southeast Nebraska, Deb was the Program Coordinator for Auburn Public Schools Sixpence and Child Care Partnership Programs and worked with several school districts in Nebraska to implement the Pyramid Model for Preschool.  
Deb lives in Weeping Water with her husband, Kevin, and eight of their children. Deb and Kevin, licensed foster parents, have adopted five children through foster care. They have twelve children and two grandchildren and are passionate about providing a safe and loving home for children that need it most.