Brenda Weyers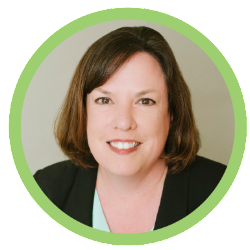 Brenda has been with Nebraska Children since 2009. As VP of Marketing, Brenda works with the rest of the External Relations team to ensure that all Nebraska Children communications are visually appealing and consistent with its brand.
Brenda has more than 25 years of experience in marketing including 10 years at the Lied Center for Performing Arts. She served for 8 years on the board of the Lincoln chapter of the American Advertising Federation, including time as chapter President and Chairman. In 2008, she was named the chapter's Ad Pro of the Year. She is currently the President of the PTSO for Lincoln Southeast High School.
Brenda earned a B.A. in Advertising from UNL's College of Journalism and Mass Communications. She is married to Kendall Weyers and they have two sons, a goofy dog, and a ridiculous cat.