Lisa A. Utterback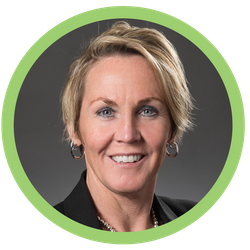 Lisa Utterback is a proud product of the Omaha Public Schools and a graduate of Central High School. Lisa grew up in extreme poverty and faced great adversity in her home. Education was her ticket to a better life. She found refuge and hope within the walls of the eleven schools she attended. She earned a softball athletic scholarship to College of Saint Mary and attained a Bachelor of Science Degree in Elementary Education. Lisa continued her education from Doane University where she received a Master's Degree in Educational Leadership and an Education Specialist Degree. Lisa graduated in 2019 from the Broad Academy.
Over the past twenty-one years, Lisa has been afforded numerous opportunities to serve in various roles within the Omaha Public Schools. Her positions began as a fifth-grade teacher and progressed to Title I coordinator, dean of students, assistant principal, principal, executive director, and is currently serving as a chief officer.
She is very proud of her work as a former principal of Miller Park Elementary School. Under her leadership, the school community united and beat the odds in every capacity possible. Teamwork made the school's mission and vision become a reality. Increased academic success of students was the result of dedicated teachers and support staff, involved parents and guardians, and committed students. Failure was not an option.
For the past three years, Lisa has served as the Chief Officer of Student and Community Services. This division takes great pride in providing voice, advocacy and resources to internal and external stakeholders as it works to identify and remove barriers and align supports in order to improve student outcomes. Her strategic focus, passion and leadership for serving is making a positive difference for the principals, teachers, students, families and community throughout the district.
A resident of Omaha, Lisa joined the Nebraska Children board in 2021.