John W. Ewing, Jr.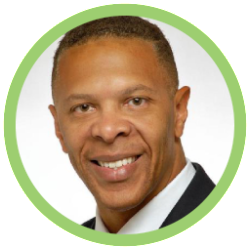 John currently serves as the Douglas County Treasurer. He is also an Associate Minister with Salem Baptist Church and an adjunct professor at the UNO School of Public Administration. Among his many volunteer experiences are serving on the boards of Habitat for Humanity, United Way, Empowerment Network/Empower Omaha, Girls inc., and the Omaha Community Foundation.
John earned his bachelor's degree in Business Administration/Criminal Justice and a master's degree in Urban Studies, both from the University of Nebraska at Omaha. He is married to Viv Ewing.
A resident of Omaha, John joined the Nebraska Children board in 2013.