Tyre J. McDowell, Jr. (T.J.)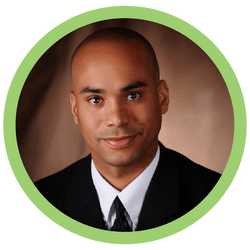 T.J. is an assistant vice chancellor of Student Affairs at the University of Nebraska-Lincoln. He previously served as vice president of Campus Community at Nebraska Wesleyan University and as executive director of the Malone Center and Lighthouse. He currently serves on the board of directors of the Cooper Foundation and the Foundation for Educational Services. 
He earned a bachelor's degree in Sociology from Nebraska Wesleyan University and master's degree in Education from the University of Nebraska-Lincoln.
A resident of Lincoln, T.J. joins the Nebraska Children board in 2022.