Candias Jones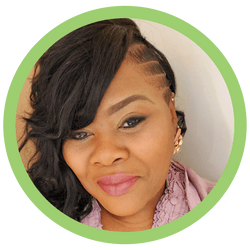 Candias "Candi" Jones is the Vice President of Human Resources/DEI for Community Health Development Partners, where she provides high-level strategic vision and counsel with the goal of ensuring that the companies direction and processes reflects its deepest values and mission to shape the health care communities CHDP serves. Candi has a sincere passion for ensuring that the work done in the community is equitable and inclusive and demonstrates systems in which we can all thrive.
Her powerful intuition was a catalyst for her to design a Career Coaching Program and DEI initiatives that continue to change the way organizations and communities view inclusion efforts and serves as a model for innovative talent and organizational development approaches.
As a certified Career/Life Coach and entrepreneur, her passion to help people live authentic, purpose driven lives led her to launch a business, Coaching with Candi, LLC further amplifying her work as a development coach and national speaker. Jones has led multiple seminars and workshops on antiracism, inclusive leadership and holding courageous and healing conversations. Her record includes multiple presentations and keynote addresses.
Candi serves as the board Vice Chair for Circles-2022 (Women's Fund of Omaha), Chair of Survivors Rising, and Board Member of the Methodist Hospital Foundation.