Bob Homan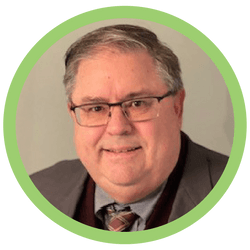 Bob serves as legal counsel to Nebraska Children following a 33-year federal career. Following graduation from Creighton University School of Law in 1987, Bob started his legal career with an Omaha law firm engaged in civil litigation. In 1988, he began his federal career as an attorney with the United States Department of Agriculture where he served as agency counsel to the various agencies of USDA in Nebraska, Kansas, Iowa and Missouri. In December of 2000, he transferred to the U.S. Department of Justice and took a position as an Assistant U.S. Attorney for the U.S. Attorney's Office in Omaha, Nebraska. Bob served the last 14 years of his federal career as the Civil Litigation Unit Chief in Nebraska where he worked his own caseload and supervised attorneys, paralegals, and legal assistants in all civil litigation conducted in the federal and state courts of Nebraska.  In representing the United States, federal agencies, and federal employees, Bob was engaged in both affirmative and defensive litigation involving personal injury, medical malpractice, employment discrimination, constitutional torts, program litigation, immigration, commercial litigation, and a variety of other matters. He has both criminal and civil trial experience and has handled numerous cases that were appealed to the Eighth Circuit Court of Appeals.
With Nebraska Children, Bob will have broad responsibilities providing counsel in the areas of employment, contracts, regulatory matters, and general legal issues that may arise.
Bob and his wife Theresa live in Omaha and have three children and two grandchildren.