Molly O'Holleran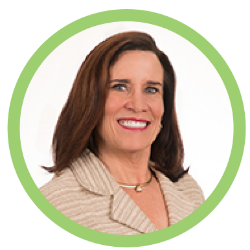 Molly currently represents Western Nebraska on the State Board of Education. The National Association of State Boards of Education (NASBE) selected Molly to serve as chairman on the Governmental Affairs Committee (GAC), the entity responsible for developing federal policy recommendations and communicating with Congress and federal officials about the education reform priorities of state boards of education. Molly also served on the North Platte Public Schools Board of Education, North Platte Public Schools Foundation, the Nebraska Association of School Boards Legislative Committee, and the Nebraska Council on Teacher Education.
Molly graduated with High Distinction from the University of Nebrask–Lincoln. As a graduate from both the College of Arts and Sciences and Teachers College, she taught English for Westside Community Schools in Omaha, Nebraska; Kapaun Mount Carmel in Wichita, Kansas; and Mid-Plains Community College in North Platte, Nebraska.
A resident of North Platte, Molly joins the Nebraska Children board in 2019.