Michael J. McQuillan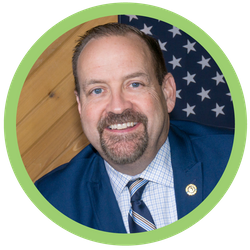 Mike is an attorney practicing with the firm of McQuillan & Wendell, P.C., L.L.O.  He is also the City Attorney for Ogallala. He is a member of the Ogallala Elks Lodge #1760, Ogallala Rotary Club and Knights of Columbus. He has served on the board of the Ogallala Community Hospital Health and Foundation, Inc., the St. Luke's  Endowment Committee and is a past president of the Ogallala School Board.
Mike earned his bachelor's and J.D. degrees at Creighton University. He went on to obtain his LL.M. degree at the University of Denver College of Law. Mike is licensed to practice law in Nebraska, Colorado, and Arizona. He is married to Shelly McQuillan, a social worker at the Ogallala Community Hospital. Mike and Shelly have three grown daughters.
A resident of Ogallala, Mike has served on the Foundation board since 2002.