Jason Hagan, Treasurer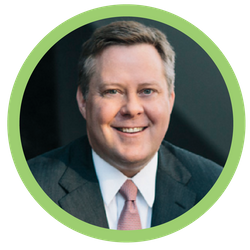 Jason Hagan is Head of Product Strategy and Development for the Wholesale Bank at First National Bank of Omaha. He joined the bank in 2013 to develop and implement the bank's payments and fintech partnership strategy. Jason also leads the Wholesale Bank Investment process.
Prior to First National, Jason led Strategy and Business Development for State Street Global Markets making investments in new foreign exchange, liquidity management and information reporting capabilities. He began his career at, then startups, Travelex Business Solutions and Ameritrade. Jason earned an MBA from Boston University and a Bachelor of Arts in Economics from the University of Nebraska. He is a certified Financial Risk Manager and Fixed Income Analyst.
When not at work, you will find Jason outdoors playing tennis, gardening or helping to build homes for Habitat for Humanity. He is passionate about giving back to the community and is treasurer for Omaha Healthy Kids Alliance committed to ending childhood lead poisoning. He is a member of the 2013 Omaha Executive Institute class and prefers to spend his quiet moments writing.
A resident of Omaha, Jason joined the Nebraska Children board in 2020.