Dan Mauk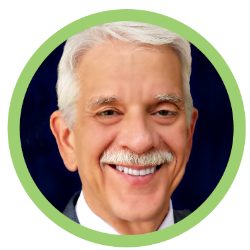 Dan Mauk is the Executive Director for the Nebraska City Area Economic Development Corp. since December 2015. Dan has 18 years experience in the professional, economic development field. He previously served as President/CEO of the North Platte Area Chamber and Development Corporation and held the same position at the Norfolk Area Chamber of Commerce.
Prior to his work with community and economic development, Dan had an entrepreneurial background, including casual dining restaurants development and operation, retail photography and photofinishing, and commercial real estate development.
Dan's volunteer interests mirror his profession, working to improve Nebraska communities by serving on the Nebraska City Housing Authority, on the Greater Nebraska Workforce Investment board, Southeast Nebraska Development District, Nebraska Enterprise Fund and NCFF's Communities for Kids - Otoe County. Dan also serves on the Nebraska Business Development Center advisory board.
Dan and his bride Linda have four adult children and nine grandchildren.
A resident of Nebraska City, Dan joins the Nebraska Children board in 2019.