FOSTER: A Film Screening and Discussion
Tuesday, September 24, 2019 5:00 pm - 9:30 pm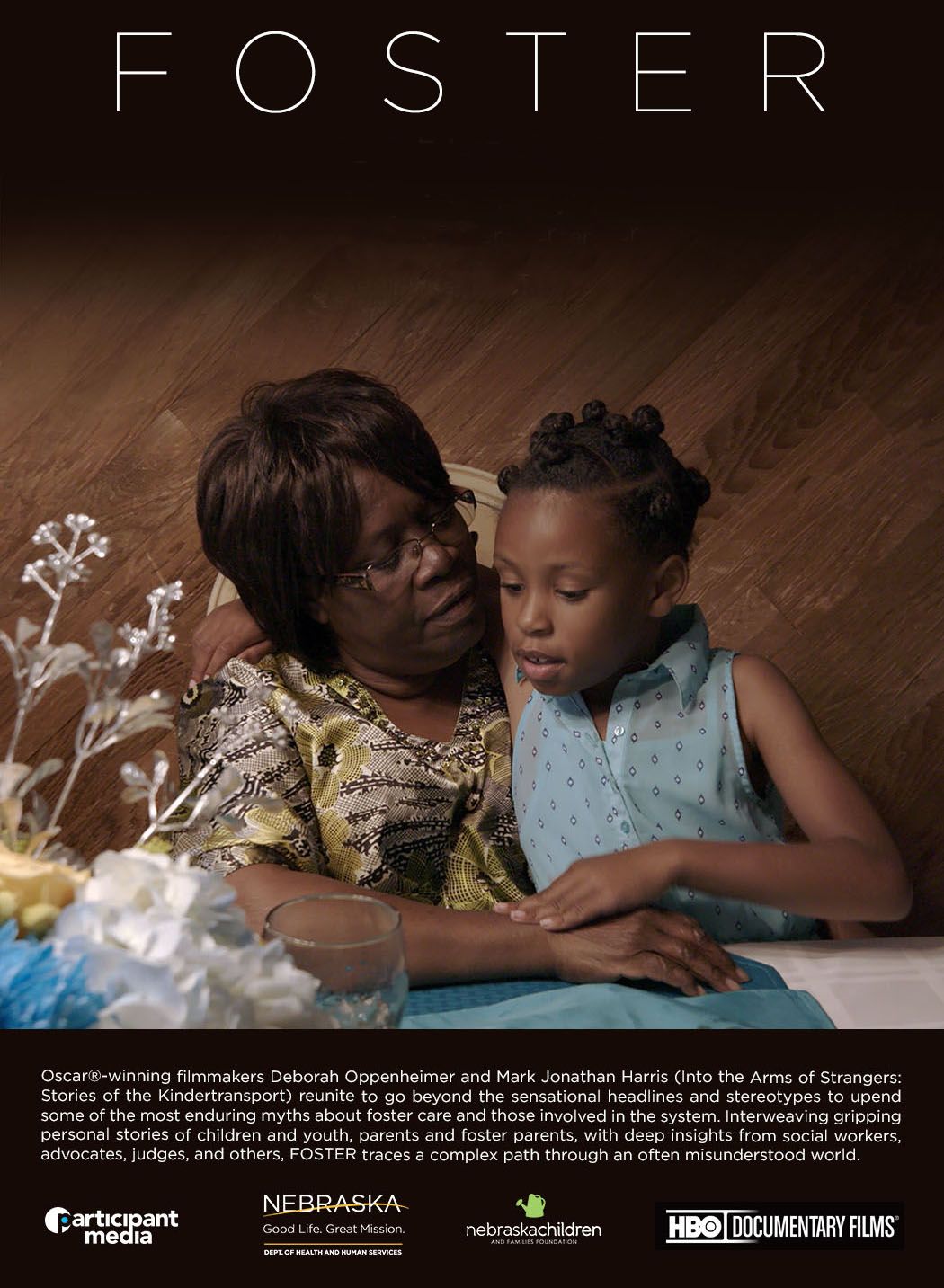 Location:
Grand Theatre - 316 W 3rd St, Grand Island
Description:
Invest a few hours of your time for the future of our community.

5:00 pm - Reception
6:00 pm - Free screening of FOSTER, followed by panel discussion

The documentary FOSTER is coming to Grand Island on Tuesday, September 24 to change perceptions about foster youth and accelerate solutions for children and families in the foster care system. Hosted by Nebraska Children and Families Foundation and Nebraska Department of Health and Human Services, the screening and panel discussion will bring Nebraska policymakers, advocacy organizations, child welfare agencies and others together to explore the programs, services and policies that can drive change for our community and help families thrive.

We are excited that Jessica, one of the featured stories in FOSTER, will be coming to Grand Island for this screening! "When you disrupt a cycle for me, you save Noah and Jonah, too. My kids are forever changed because of the trajectory that I'm on now....And maybe we'll discover that when other people are healthy in our communities, that we actually thrive too." - Jessica
This form stopped accepting submissions on September 24, 2019 4:00 pm CDT.