Sophie Yelkin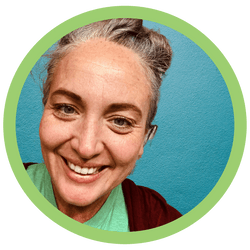 Sophia Yelkin is the Assistant Vice President of Lived Experience Partnerships. Joining Nebraska Children and Families Foundation in 2023, her role assists the work of the organization by building capacity in supporting lived experience partners while elevating the value and impact of these essential partners.
Born and raised in southeast Nebraska, Sophia's life is marked by her eagerness to learn and her passion for people. She has served the refugee population in Lancaster County, taught at the local community college, and most recently offered her skills as a Tobacco Prevention Health Educator, working with communities to reduce and prevent tobacco use in adults and youth. Sophia's goal is to ensure a genuine, human-centered experience with everyone she encounters.
Sophia earned her B.S. in Exercise Science from the University of Nebraska Lincoln and her Master of Public Health from the University of Nebraska Medical Center. She enjoys exploring the world and different cultures through travel, tackling home improvement projects, and spending time with her friends, family, and pets.