Sara Riffel, Vice President, Connected Youth Initiative and Opportunity Youth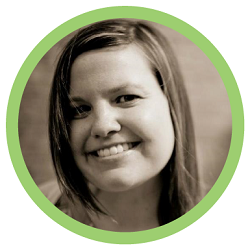 Sara is the Vice President of the Connected Youth Initiative and has been with Nebraska Children since November 2014. Sara supports all older youth work statewide via Connected Youth Initiative with a focus and passion for strategies related to education and career pathways, dual-generation and pregnant/parenting youth, international cross-border learning, technology development, human trafficking, and Youth Thrive™. Prior to joining Nebraska Children, Sara managed aftercare and independent living services for the Eastern Service Area at PromiseShip (formally Nebraska Families Collaborative). Sara's previous experience includes over 15 years of work in the areas of behavioral health, substance abuse prevention and education, child welfare services, and nonprofit management in Omaha and Lincoln, Nebraska. Sara is a Licensed Mental Health Practitioner (LMHP) and previously provided outpatient behavioral health services to children, teens, and families. Sara is also a certified Youth Thrive™ trainer.
Sara is a graduate of Creighton University with a Bachelor of Arts (BA) degree in Psychology. She also holds a Master of Science (MS) degree in Human Services & Counseling and a Masters of Public Administration (MPA). At home, Sara enjoys spending time with her husband, Blair, and their very spoiled labradoodle, Taxi.