Rachel Vaca-Lubischer, Director of Data Management and Data Visualization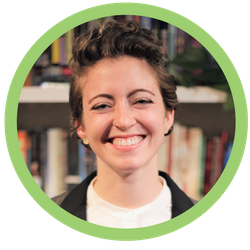 Rachel provides expertise in data management, analysis, and visualization to support Nebraska Children initiatives. Her role includes utilizing secondary data sets to inform planning and evaluation, meeting the performance measure requirements of grants, and visualizing data to maximize data-based decision-making within Nebraska Children.
Rachel joined Nebraska Children and Families Foundation in 2020 after working as a program evaluator for local nonprofits and state agencies. She has experience in a range of clinical and macro social work positions within child welfare, education, and criminal justice agencies.
Rachel holds master's degrees in Public Administration and in Social Work from the University of Nebraska Omaha and a Bachelor of Social Work degree from Loyola University Chicago. She is a member of the American Evaluation Association and an AmeriCorps alumna.