Noelle Wegner, Assistant VP Early Childhood (C4K/PDG)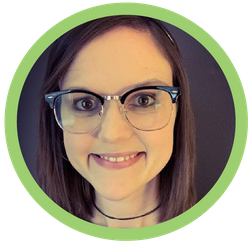 Noelle oversees multiple grant-funded projects and the coordination of internal and external partners of the Preschool Development Grant.  Noelle joined the team in June 2020 after serving in various child welfare roles in her career in both the public and private sectors and is so excited to be a part of the Nebraska Children and Families Foundation team. She is passionate about improving the lives of Nebraska kids and brings her extensive experience in system oversight, meeting facilitation, data, and child advocacy.  
Noelle graduated from Nebraska Wesleyan University in 2009 and met her husband Elliott in 2011. Noelle and Elliott were married in 2015 and are proud parents of two fantastic kids, Frankie and Louie.