Nia Key, Director of Community Evaluation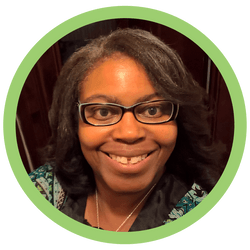 Nia joined Nebraska Children as Director of Community Evaluation in 2022 after working in the public and private sectors in program development, program management, credentialing, evaluation, compliance, and higher education. Having served disadvantaged communities, individuals and families classified as the most difficult to serve. Nia's experience covers various communities within the cities of Canton/North Canton, OH; Philadelphia, PA; Detroit, MI; Sioux City, IA; and multiple regions within West Virginia. Nia has also worked with non-traditional students/first generation students at various public and private colleges and universities, teaching and evaluating undergraduate and graduate social work students in various aspects of social work practice with groups, human behavior/lifespan development, and social work interviewing.
Nia has provided services to and developed programs that serve various populations consisting of low-income seniors (including the Elderly Russian Jewish community in Philadelphia), youth aging out of foster care involved in Juvenile Justice/Adult Criminal Justice Systems, adults with serious mental illness/co-occurring illness, intellectual/physical disabilities, returning citizens and the justice involved.
Nia's role as Director of Community Evaluation will involve research and project management of evaluation work in partnership with Nebraska Children and Families Foundation staff, various collaborative partners, and stakeholders to manage the daily functions of the Community Well Being evaluation initiative.
Nia received the BA in Individual, Family Studies, and Gerontology from Kent State University in Kent, OH, and earned the Master's in Social Work from Temple University in Philadelphia, PA, with a concentration in Community and Policy Practice and specialization in Health and Mental Health. Nia is currently completing the PhD in Organizational Leadership at The Chicago School of Professional Psychology. Nia has also served as the Facilitator of Care Giver Support Groups with the Alzheimer's Association of Greater Siouxland in Sioux City, IA.