Nate Smith, Community-Based Project Manager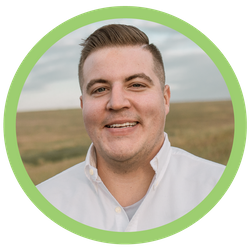 Nate joined Nebraska Children in April 2020. He helps Community Collaboratives manage funds, build relationships across their communities, and construct a lasting partnership to help their communities. He also assists with efforts to support food insecurity, housing, and technological advancements in separate areas of the Foundation.
Nate comes to Nebraska Children with a lifetime of experience in volunteer coordination, with the previous 2 years helping to run a community impact program for a private organization. He is a lifelong volunteer of the Boy Scouts with thousands of hours of community service.
Nate has a B.A. in Journalism, with an emphasis in Advertising and Public Relations, and minors in Marketing and English. He is a lifelong Nebraskan and with the exception of a few years, has lived in his hometown of Palmyra his whole life.
Nate lives with his fiancée and senior Scottish terrier in Palmyra. In his spare time he loves to camp, hike, golf, hunt, woodwork, and shoot pictures.