Kira Kaltenbach, Administrative Coordinator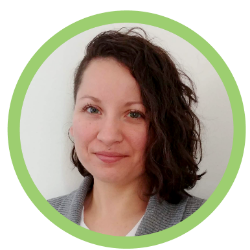 Kira joined Nebraska Children in November 2018 as the Administrative Coordinator for Community Well-Being and the Connected Youth Initiative. She began her career in human services in 2003 and, specifically, in child welfare after moving to Nebraska in 2007. Kira worked in the Eastern and Southeastern service areas of Nebraska prior to and during the state's pilot child welfare reform. She has experience in direct care, as well as various administrative positions. Kira received a Bachelor of Arts in Social Work from Mount Mercy University. Her passions include inclusivity, professional development, and using data to leverage change. 
Kira is in the Supporting the Well-Being of System-Involved LGBTQ Youth Georgetown University Fellowship Program with a team from Douglas County, Nebraska. She is always trying to do her best for the environment and its inhabitants, including her goofy pets.