Jackie Farrell, Associate VP Early Childhood Programs (C4K)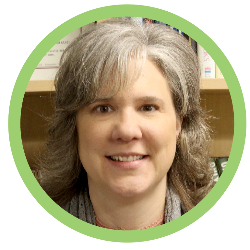 Jackie has joined Nebraska Children as an Assistant Vice President of Early Childhood Programs with the Communities for Kids initiative. Previously Jackie was Economic Development Coordinator/Chamber Director in Schuyler and also has many years of experience in Nebraska's and Texas A&M Extension. Jackie holds a Bachelor's degree in Family and Consumer Science and Master's in Leadership Development, both from the University of Nebraska–Lincoln. Jackie lives on an acreage northwest of Schuyler, Nebraska with her husband, Jarrid. Jarrid and Jackie have one son. Her son is one of the biggest reasons Jackie is passionate about the importance of quality early childhood development in rural communities.
Jackie has a long history of working with Nebraska Children with Community Well-Being in Platte-Colfax Counties and oversaw the Communities for Kids work in Schuyler.