Deborah Romanek, Early Mathematics Education Specialist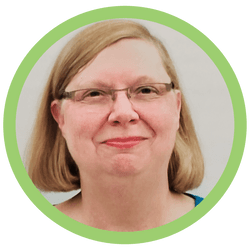 Deb comes to Nebraska Children and Families Foundation believing every child can learn to do math. Mathematics is the best predictor of a child's success in the future. Parents are the child's FIRST teachers. She is a national certified trainer of the Family Math program which is from the Lawrence Hall of Science in Berkley, California. Her vision is to establish partnerships in the community to host Family Math events to support everyone (educators, guardians, community members, and students) to better understand mathematical concepts by doing the math together. 
Deb has served for over 30 years as the mathematics education specialist on the Teaching, Learning and Assessment team at the Nebraska Department of Education. Prior to coming to the department, she taught students from elementary level to Adults at both K-12 public and parochial schools and college. Deb has a Bachelor of Art from University of Nebraska-Lincoln in Mathematics and secondary education certificate. Her master's degree is from UNL in Curriculum and Instruction.