Christy Dickinson, Assistant VP of Childhood Mental Health (RiR)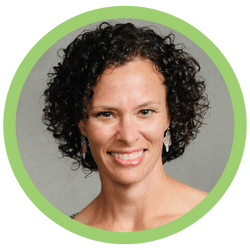 Christy joined Nebraska Children in July 2022 and works with the Rooted in Relationships Initiative where she assists state and community partners to develop systems of care that support the emotional well-being of children birth through age 8.
Christy comes to Nebraska Children with counseling experience spanning a wide range of community agencies. She has worked as a Licensed Professional Counselor in a rural community mental health center, the Weld County Jail, and for a hospital system in Colorado.  Christy has extensive work performing drug/alcohol and suicide assessments within the Emergency Department and community agencies (schools, nursing homes). More recently, she has worked within the school system as a para and substitute teacher and also has experience in the corporate world as a professional development specialist. Christy has presented at trainings on Emotional Intelligence and is also certified in the EQ-i 2.0 Assessment. Christy has a Bachelor of Science degree in Psychology from the University of Nebraska-Lincoln and a Master of Arts degree in Community Counseling from the University of Northern Colorado.