Amy Mart, Vice President of Research & Evaluation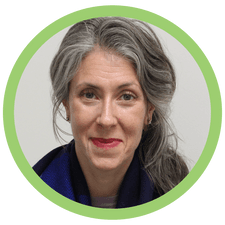 Dr. Amy Mart joined Nebraska Children as Vice President of Research and Evaluation in October 2021. In this role, she collaborates with staff across all Nebraska Children initiatives and departments to design and implement evaluation strategies that elevate community voice, document outcomes, and facilitate continuous learning and improvement. Dr. Mart's career has focused on integrating research, practice, and public policy to promote well-being and equitable outcomes for children and families. Most recently, she served as Director of Professional Learning at the Buffett Early Childhood Institute, where she led the statewide needs assessment for Nebraska's Preschool Development Grant and oversaw a variety of initiatives to promote individual and organizational learning to improve early care and education throughout Nebraska. As a researcher and consultant at the American Institutes for Research, she worked with public and private organizations nationwide to evaluate and improve systems and practices that support whole child development and educational equity. Mart earlier served as manager of universal supports for social and emotional learning at Chicago Public Schools, where she expanded use of research-based practices and implemented several significant policy changes, eliminating out-of-school suspensions for young students, increasing access to emotional and behavioral supports, and improving professional development for teachers and school leaders. She was a research fellow at the Collaborative for Academic, Social, and Emotional Learning (CASEL), where she helped to design and evaluate CASEL's Collaborating Districts Initiative, which supports systemic integration of social and emotional learning in many large urban school districts across the nation.
Mart earned her Ph.D. in community and prevention research at the University of Illinois at Chicago. She received a master's degree in human development counseling from Vanderbilt University and a B.A. in psychology from the University of Nebraska ̶ Lincoln. She grew up in Lincoln and is thrilled to be back in Nebraska, where she lives in Omaha with her husband, Kevin, and their two young children.