Scott Wanetka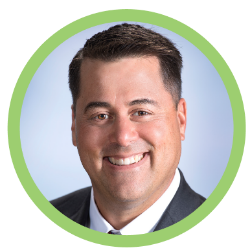 Scott is Vice President of Consumer Lending at Union Bank & Trust leading the Credit Card and Patient Financing consumer lending business units.  Prior to UBT, Scott was at Cabela's, where he served in a variety of leadership roles for 18 years. Most recently Scott served as Director of Cabela's Outdoor Fund, where he led a non-profit program that supported conservation, youth and multicultural efforts across the U.S. with hundreds of grants surpassing $3,000,0000 annually.
Scott received his Bachelor of Science in Natural Resources from the University of Nebraska–Lincoln. He is an avid outdoorsman and a strong supporter of local conservation and youth involvement efforts. Scott is an active leader at St. Vincent de Paul Catholic Church in Seward and volunteers as a Hunter Education Instructor with the Nebraska Game and Parks Commission.
Scott and his wife Camille reside in Milford with their three boys. 
Scott joins the Nebraska Children board in 2019.