Scott Wanetka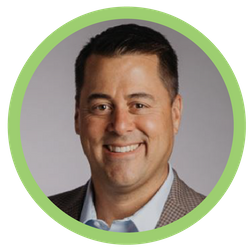 Scott is Vice President of Consumer Lending at Union Bank & Trust leading the Credit Card and Patient Financing consumer lending business units. Prior to UBT, Scott was at Cabela's, where he served in a variety of leadership roles including Director of Cabela's Outdoor Fund, where he led a non-profit program that supported conservation, youth and multicultural efforts across the U.S. 
Scott received his Bachelor of Science in Natural Resources from the University of Nebraska–Lincoln. He is an avid outdoorsman and a strong supporter of local conservation and youth involvement efforts. Scott is an active member of St. Vincent de Paul Catholic Church in Seward and volunteers with the Nebraska Game and Parks Commission, Catholic Social Services and TeamMates. 
Scott and his wife Camille reside in Milford with their three boys. 
Scott joined the Nebraska Children board in 2019.