Sara Woods, Past Chair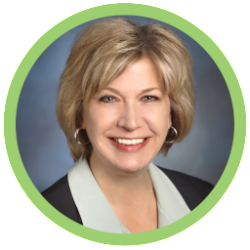 Sara is Executive Associate to the Senior Vice Chancellor for Community Engagement at the University of Nebraska at Omaha and is the Director of UNO's Barbara Weitz Community Engagement Center. She is an active board member of Phoenix Academy, the Community Services Fund of Nebraska and the Omaha Community Partnership, and is a commissioner for the Nebraska Volunteer Service Commission.
Sara earned her bachelor's and master's degrees at the University of Nebraska at Omaha. She is married to Kirby Woods, President of Innotech Engineering Solutions. Sara and Kirby have two children.
A resident of Omaha, Sara has served on the Foundation board since 2012.