Luper V. Akough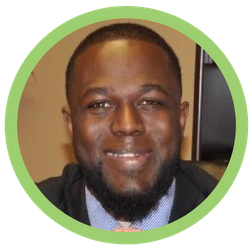 Luper Akough, first generation Nigerian American is the Co-Founder of Clout Enterprises, Principal Agent at Akough & Associates & Owner of Refined Properties. He started his entrepreneurial adventure at 12: "Dope Lawn Care Services". He then expanded his business by helping local friends make money alongside him. In that, he was able to grow his lawn contracts. When Luper became of adult age, he knew entrepreneurship is where he belonged. He had a passion to help others that wanted to help themselves. Luper pivoted to a new industry and has spent the past 12 years working for a few of the top Property & Casualty companies in the nation and has truly found a home at Farm Bureau Financial Services. Luper was able to grow his agency to over 600 households in 8 short years with word-of-mouth advertising.
Over the years, Luper grew an interest in Real Estate, so he started another company in which he bought, sold, and held real estate property. His most recent venture is a Logistics Company with 100 employees running 40 trucks daily. He was recently a 2019 fellow participant with Leadership Omaha, a 2016 New Leaders Council of NE Alumni. He currently serves on the following boards: Aksarben Floor Committee, American National Bank of Omaha Millennial Advisory Board, Family Housing Advisory Services Board & Midlands African Chamber of Commerce & Millennial Advisory Council with Mayor's Office. He enjoys traveling, trying new cuisine, and spending time with family and friends.
Luper joined the Nebraska Children board in 2021.