Brian Mathers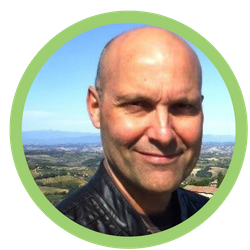 Brian Mathers is the current Executive Director of the Ho-Chunk Community Development Corporation in Winnebago, Nebraska, a non-profit community development agency focused on improving economic opportunities and quality of life for the tribal community.
For the last 7 years Brian has worked with the Winnebago Tribe of Nebraska developing program strategies and securing funding for a range of projects. He helped to establish the Educare of Winnebago early learning program, writing the Tribe's successful application to become an Early Head Start grantee, the first Educare program to operate in Indian Country. Brian also worked with the Tribe's Child and Family Services Department to develop a IV-E Direct relationship with US Dept. of Health & Human Services, allowing the Tribe more sovereignty in their approach to managing their child abuse, foster care, and adoptions programming.
Brian has a Bachelor of Arts: Psychology and Speech/Drama, summa cum laude, from Buena Vista University, Storm Lake, Iowa. Brian is married, and since 2013, has been working to navigate the immigration system so that his husband Jose can return from Mexico to the US. Brian enjoys biking, gardening, and swimming. He is also a jazz pianist, and part of a performance group called Play it Forward that performs at fundraisers and special events to support charitable causes in Siouxland.
A resident of Winnebago, Brian joined the Nebraska Children board in 2020.