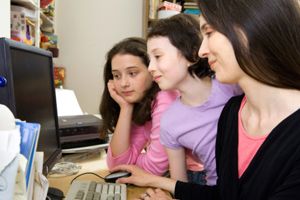 Because all stages of childhood are connected, there are issues that affect children from birth to adulthood. At Nebraska Children and Families Foundation, we bring our philosophy of prevention and community approach to bear on systemic problems that cannot be narrowed to a specific age group.
Nebraska Child Well Being Initiative
The goal of this initiative is to increase investments in systems that support safer, healthier, more resilient children and families, particularly among at-risk populations. Participating community partnerships improve the quality of their services, offer more resources and focus on increasing key protective factors in the families they serve.
Prevent Child Abuse Nebraska (PCAN)
PCAN is a chartered member of Prevent Child Abuse America and is dedicated to the safety, health and nurturing all children deserve. We work as partners with communities to help implement and adapt successful prevention strategies. Assistance to communities includes training, technical assistance and funding. Community partners include collaborative teams and child abuse prevention councils that reach more than 2/3 of Nebraska's population.
Visit the Prevent Child Abuse Nebraska website.
Cradle-to-career advocacy
Nebraska Children and Families Foundation is uniquely positioned to communicate with federal, state and local leaders to advocate on behalf of Nebraska's children and families. Through legislative and administrative policy influence, we educate policy makers, communicate gaps and opportunities, and encourage leaders to listen to the concerns and insight youth have on their experience in the system.
Visit First Five Nebraska, the early-childhood advocacy organization we support.