DOMAIN 3: FACILITATING LEARNING THROUGH COACHING STRATEGIES
Tuesday, May 24, 2022 1:00 pm - 4:00 pm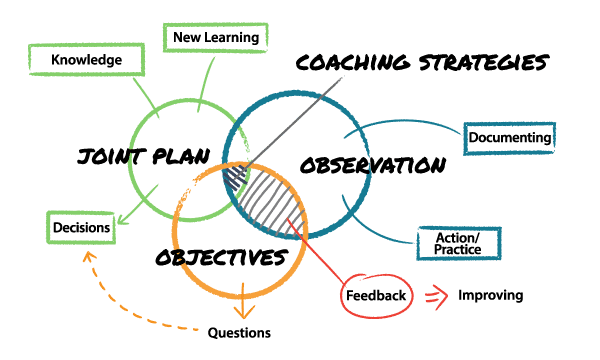 Location:
Zoom link to be sent prior to training
Description:
Coaching is an adult learning strategy which follows a predictable process toward achieving an intended outcome. Although the person receiving support from a coach may not initially identify the characteristics/strategies used, the efforts of the coach to consistently apply them, make the coaching process much clearer. The evidence based strategies of joint planning, observation, action/practice, reflection and feedback are applied, not in a step by step fashion, but rather are fluid, and follow the lead of the person receiving support.

Coaches will achieve the following learning objectives, as appropriate, through the frame of its' relationship to self, their initiative, their coachee, and other coaches:
1. Describe how co-establishing a joint plan guides the coaching process and applies to a coaching situation.
2. Practice gathering, using and documenting focused and objective observations, based on the joint plan.
3. Understand the continuum of action/practice strategies available to support the person being coached, and make decisions about how much and when to provide.
4. Identify and utilize different kinds of reflective questions.
5. Provide feedback that recognizes preferred learning style, builds on current knowledge, and connects to new learning.

Open to all Early Childhood Coaches in Nebraska. Participants must have direct coaching experience prior to attending a
Coach Booster Training. Training is approved for NDE Training Hours. Limit to 25 attendees per session. Registration is free.
This form is currently unavailable. Try again later.