Ribbon-Cutting for The Greenery
Saturday, April 24, 2021 3:00 pm - 5:00 pm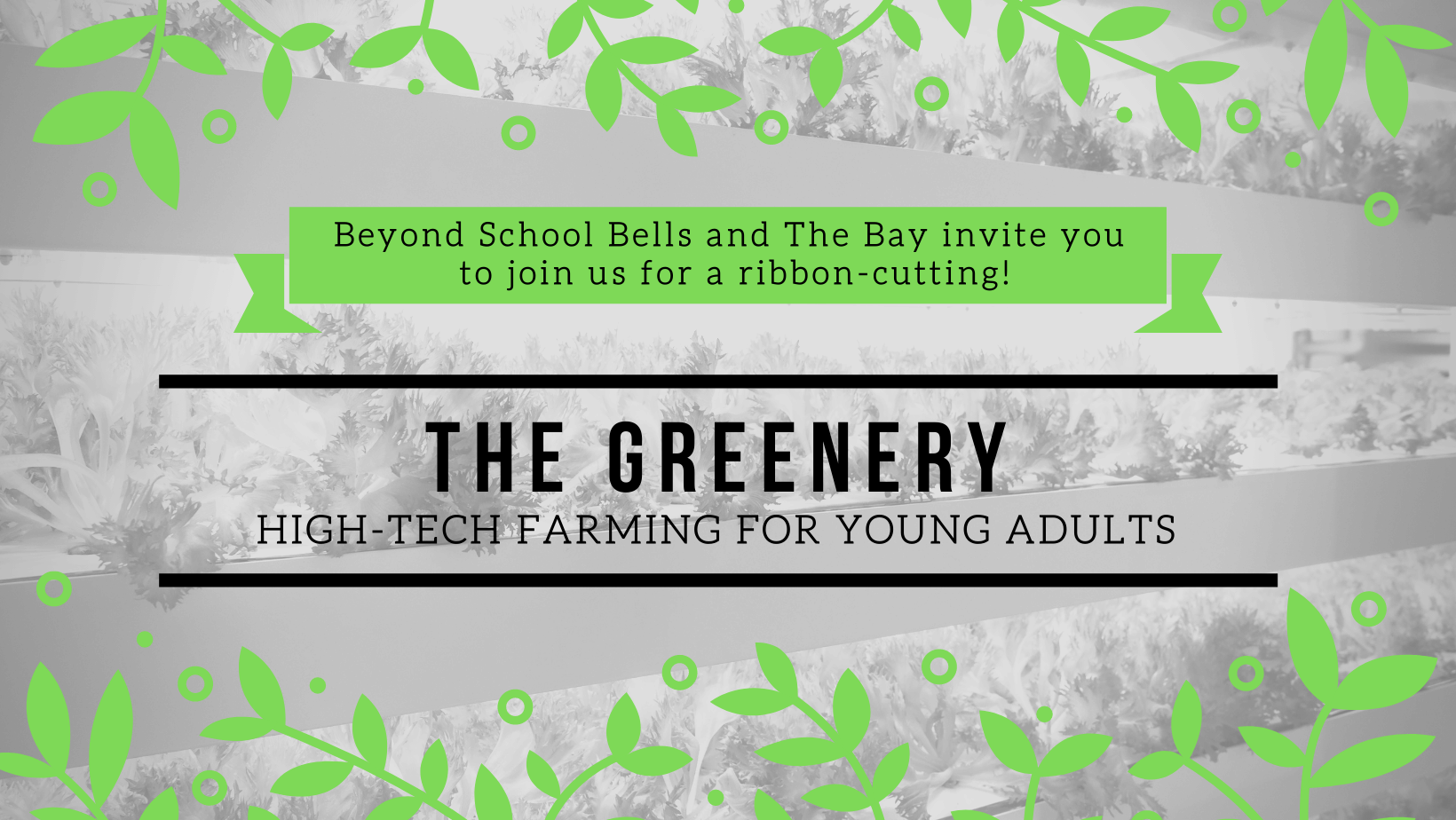 Location:
The Bay - 2005 Y St, Lincoln
Description:
Beyond School Bells and The Bay invite you to join us for a ribbon-cutting!

To help young people explore high-tech agriculture jobs, partners have teamed up to bring The Greenery, a compact, indoor growing space to Lincoln. Unlike a traditional farm, The Greenery's plants grow vertically indoors without soil, getting their nutrition from water and light energy from powerful LEDs.

This partnership is on a mission to empower youth, ignite their passion for STEM careers, and help them develop skills to meet Nebraska's future job market. Not only can kids benefit from learning about sustainable ag technology, but the produce grown will help feed families right here in our city.

Brought to you by the generous contributions of the Ben Hormel Harris Foundation and Nebraska Environmental Trust and in partnership with University Honors.

Join us to learn more about how this partnership developed and see this amazing tech marvel for yourself!