Phillip Burrell, Director of Youth Services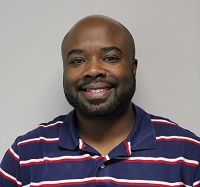 Philip brings more than a decade of experience working with teens and young adults to his position at Nebraska Children and Families Foundation. Before joining as Project Everlast's Central Access Navigator, Philip was the Program Director at the Partnership for Our Kids, where he managed a team of program managers and specialists, monitored the agency's progress, and maintained active involvement with family engagement and student interaction and retention.
Now, Philip works to connect young people in need to the array of services that will best suit their needs and move them to their goals as independent adults.
Philip received his Bachelor's in Public Administration from University of Nebraska at Omaha, and his Master's degree in Public Administration from Bellevue University.