Jennifer Thielen, Associate Vice President of Strategic Partnerships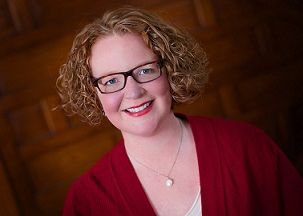 As the Associate Vice President of Strategic Partnerships, Jennifer works with investors to maximize Nebraska Children's impact on families statewide.
Jennifer joins Nebraska Children with a wealth of experience working with youth. Her practicum work at Lutheran Family Services and at the Olson Center for Woman's Health focused on high-risk young people.
Before taking over the Strategic Partnership role, Jennifer served as our Director of Youth Employment for Project Everlast Omaha. In this position, she helped young people with foster care experience develop the skills they needed to become contributing members of the workforce. While in this position Jennifer partnered with Goodwill to design the Project Employment program, created partnerships with 27 area companies including Hilton Hotels, Omaha Steaks, Magnolia Hotel, West telemarketing, Nebraska Furniture Mart, Nebraska Humane Society, Cox Communications and more, secured funding for certification programs to help youth on a career path, and created a youth-initiated mentoring program in conjunction with the Midlands Mentoring Partnership.
An active member of the Omaha community, Jennifer has served as a CASA (Court Appointed Special Advocate) for two foster care children as they navigated through the foster care system, a mentor for Child Saving Institute (CSI) through their SAFE (School And Family Enrichment) program, and as a board member for the CSI Guild and the Project Harmony Service League. She's also a member of the Omaha Junior League, where she serves on the executive leadership team, and has been honored with the Woman to Watch award. Jennifer was also nominated for the Omaha Jaycee's Ten Outstanding Young Omahans award.
Jennifer graduated with a Bachelor's degree from Boston University and a Master's in Social Work from the University of Nebraska at Omaha. She lives in Omaha with her husband and new baby, Audrey.