Joyce Davis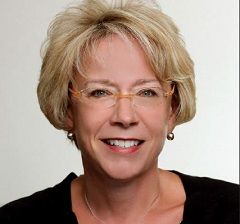 Joyce is the Assistant Dean for the College of Nursing at Creighton University.
Previously she served as Special Assistant for Community Relations and Assistant
to the Dean at Creighton's College of Business Administration. Joyce's previous
experience also includes work with First Data Resources and Selection Research
(now Gallup). She is a former registered lobbyist for the state legislature and is an
former appointee of the State Foster Care Review Board.
Joyce earned a bachelor's degree in Communication and Education at the University of Nebraska–Lincoln.
A resident of Omaha, Joyce is joining the Nebraska Children board in 2014.