Connie Duncan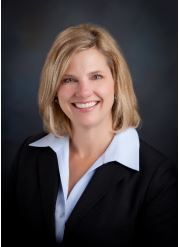 Connie Duncan recently retired from Southeast Community College where she worked as a Retention Specialist for the Learn to Dream Scholarship. She was a Special Education teacher for the Lincoln Public Schools previous to this for 17 years. Today she runs her families' foundation, Duncan Family Trust.
Connie is married to Todd Duncan, Chairman of Duncan Aviation. They have twin 20 year old boys. PK attends college at California Lutheran University and Harrison attends Nebraska Wesleyan. Connie and Todd both attended Nebraska Wesleyan together and have been married 25 years.
Other community boards include Boys and Girls Club of Lancaster, Friendship Home, Foundation for Lincoln Public Schools and the Dream It Do Organization. Currently Connie is running for the Lincoln School Board for District 2.